GenomSys is one of the Swiss National Team members that will be participating in the Mobile World Congress (MWC) in Barcelona this late June. Every year some of the most influential decision-makers in the world participate in the MWC, attended by almost 100'000 people before the pandemic. It's where 2,400 leading companies share the latest topics relevant to the future, including GenomSys with its visionary GenomYou mobile app.
A short Interview of our CEO Alessio Ascari was done by Venture Lab in preparation for the roadshow to MWC.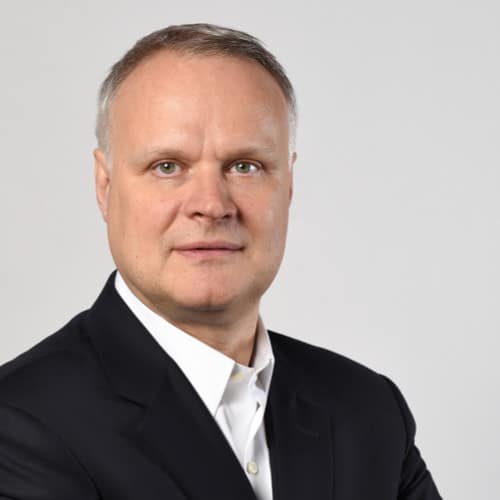 "GenomSys provides individuals with a mobile genomics app for maximum privacy and convenience: Thanks to the MPEG-G international digital genomic standard, the GenomYou app stores sequenced DNA and directly requests and runs genomic analyses as legally allowed."
How and where did you come up with the idea for your startup?
The original idea wasn't mine: The company was created five years ago. GenomSys aims to remove barriers to widespread genomic usage by developing a new digital standard for genomic data representation. This helps overcome all limitations of alphanumeric, not formally standardized legacy formats currently in use. I came on board last year to further develop and accelerate the vision of mobile, personalized genomics and leverage the smartphone to solve the individuals' needs of privacy and convenience.
What do you expect from the Venture Leaders roadshow, and how will it help you achieve your vision?
We expect the Venture Leaders roadshow to make people aware of how close we are to turning our vision into reality. We also want to facilitate networking and explore potential partnership opportunities, particularly for Asian markets. It will also be a great opportunity to reality-prove the intended customer value proposition and our equity story for our upcoming fundraising and engage with potential new investors directly.
What would be the title of your biography? 
Seeking change and innovation while keeping my confidence and a stable, safe anchor. I've always explored change and innovation in my life: After I graduated, I left Italy to work as a consultant in the USA—without knowing anyone there and without having ever lived by myself. When I worked at McKinsey, I was engaging and serving clients in emerging markets and launching new initiatives on mHealth. And when I left McKinsey, I launched a digital health startup. I have done all of these things with the confidence to learn and deliver value and keep a stable "home" to return to whenever I wanted.
What is always in your fridge? 
Real Greek yogurt—I love yogurt, but I developed a mild yet growing lactose intolerance. Real Greek yogurt is the only yogurt I can safely eat at will, given the low lactose and high protein content. "Real" as in "made in Greece," with high protein and low fat, not "à la grecque" as in "made in Switzerland with super high added fat." It's important to check the label.
What are you most proud of? 
My 21-month-old child—my newest change and innovation, a fantastic experience I have never had before, challenging and tiring but extremely rewarding.
Where and when are you most productive? 
Early mornings and late afternoons. Either with an entirely fresh mind in the morning, which is ideal for creativity or structuring a new thought, business plan, or proposal; or fully charged up in the late afternoon, which is perfect for working fast and focused after thinking through the details. In both cases with a limited risk for interruption: Ideally, with the phone on silent mode and never looking at emails until finished. As for the location: at home, if I need to work by myself, or in a team room with a whiteboard with three to four people to problem-solve together.
What do you do when you are creatively stuck? 
Possibly go out for a walk or, when was it allowed and safe, organize to go skiing to refresh and detach your mind. You'll get the idea that was escaping you while not thinking about it at all.
What is the most challenging aspect of being a founder? 
I've been a founder, even if not in my current company. The most challenging aspects are always being on the fundraising trail, listening to the current investors' wisdom while trying to deliver your dream, and understanding when it is time to give up on a path or the whole idea if you're not getting what you expected. Nothing will happen without you keep on pushing. Nothing has been done without overcoming bad times, obstacles, and "unbelievers"; however, it's just as right to pivot in a slightly different direction or even close up shop before it's too late or when you realize you are ahead of your time or have been proven wrong.
Last but not least, could you show us your workspace? 
The pandemic makes it challenging to get everyone together, but here is a picture of the GenomSys team:
Do you want to meet us at the Mobile World Congress (MWC) in Barcelona from June 28–July 1, 2021?
Feel free to visit us in person at Hall 2 Booth H14 at the Venturelab Swiss National Startup Team booth, or contact us by phone or email, and we can schedule a meeting, including a demo of our mobile app.