Learn more about Antonio and his recap of 2022 at GenomSys and his outlook for 2023 for himself and the company through the following quick questions:
Good
morning and happy New Year

Antonio. Starting of easy, which fun-fact did you learn this year?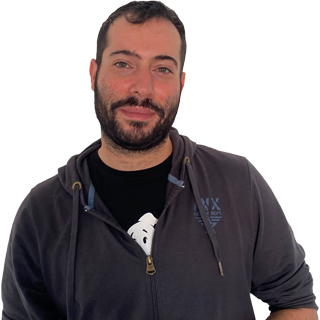 Hi everyone, this year was full of fun facts I learned during my travels to Korea. Be it about how they live or how they approach life, but I don't think this is the main focus of this question. Still, it helped me broaden my horizon – as traveling usually does and improve myself.😉
But talking more about the technology side, I I learned how to obtain complete control of an android rooted Device. That meant being able to check on the outcomes of our work fully and, as a particular example, how much our processes drained the battery of an android smartphone as well as for myself to install the Italian language pack on my personal phone.
What was your most outstanding achievement at GenomSys in 2022?
I think the most important achievement was the correct replacement of the UI framework from the former XML to the latter Compose declarative system. For the user, the change wasn't evident, but on our side, this was a significant change to help us in the future.
What was the most important thing you learned in 2022?
In 2022 I learned soo many things that choosing one is a little tricky, from the technical side to the Human side of the office. But if I had to choose the great potential of the new jetpack libraries for Kotlin/Android development was the most important. It's a completely new way of creating an App, more flexible without soo Boilerplate code… I'm loving it!
What are your expectations for you and/or GenomSys for 2023?
For me, I hope to finally release the app to our possible clients and audience to show how our technology can improve our lifestyle and have a more in-depth understanding of how our genes affect us in our daily lives.
If you have any further questions for Antonio or about GenomSys, please feel free to contact us.