Learn more about Lucas' recap of 2021 at GenomSys and his outlook for 2022 for himself and the company through the following quick questions:
Happy New Year

Lucas. What was your most outstanding achievement at GenomSys in 2021?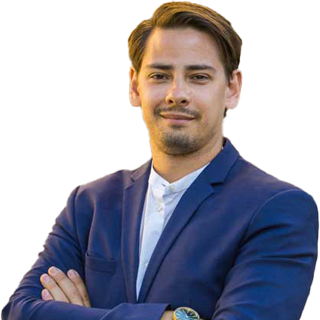 2021 was a good year, as we had had multiple "wins". Launching GenomSys Variant Analyzer or the evolution of our GenomYou app were two of the major ones. Since many processes are still unclear in a startup and these need to be established, it was an achievement for me to create some important processes within marketing. Be it to quickly generate high-quality content while permanently establishing an automatic interface to the experts to hit the right nerve or to create the next step from text to photo to video.
What was the most important thing you learned in 2021?
When you start something new, be it a job, company, or hobby, you always move outside your comfort zone. But with it, you automatically start an exciting learning process. Especially in a start-up, the learning curve is steep, and you get the chance to see all facets of a company. But the past 12 months have shown me that with enough initiative and perseverance and the support of all my colleagues (thanks, guys!), you can get a lot done.
The most important learning was my transformation from a primary print media communication approach to a deeper digital/ social media approach. The opportunities in digital allowed me to learn how to create, cut, and promote GenomSys and GenomSys products through video.
Here is one examples for the videos on What is DNA?:
What are your expectations for you and/or GenomSys for 2022?
In my eyes, our ISO standard plays a significant role in this. Genetics as a field must admit that it will not be possible in the future without a tested standard. Other industries have already done this – the video industry and streaming, for example.
Our products use the world's first ISO standard, MPEG-G, to make better use of storage capacity, ensure faster analysis, and somewhat unify the current data clutter. All this so that we can all harness the full power of genomics for true personalized medicine.
If you have any further questions for Lucas or about GenomSys, please feel free to contact us.
Picture: chrisreadingfoto / pixabay