GenomSys contributed decisively to the development of the new ISO MPEG-G standard, the most interoperable and safe technology for genomic data handling.
Safer, more precise, easier to consult and share.
Thanks to this new standard, laboratories, clinics, and research centers can finally write, read and share data using a mutual syntax. The intuitiveness, reliability, and reproducibility of this technology takes personal genomics to the next level.
In its effort to support innovation and the progress of scientific knowledge, GenomSys is ready to provide free of charge Licenses for Development and Implementation Rights, to the extent they are used only for the purpose of experimentation and research with no direct commercial impact.
Such licenses can only be granted for the IP owned by GenomSys and do not cover any other IP owned by third parties. 
A license free of charge for limited time and a limited amount of forfeited royalties will be granted on request. Contact us to learn more.
Advanced Genomic Analysis
GenomSys is widening the reach of advanced genomic analysis, the basis for any precision medicine application.
Since the development of NGS technologies (Next-Generation Sequencing), the cost of genome sequencing has been dramatically decreasing and continues to do so at a faster pace than microprocessors' Moore's Law. The past few years have hence seen the development of several methodologies and software to analyze the resulting data, however in proprietary formats, requiring transcoding to be processed and often with complex parametrization requirements and control panels.
GenomSys is further developing such tools to work directly with data in MPEG-G format, reducing pre-processing requirements, increasing efficiency and worldwide applicability. The resulting pipelines will also feature user friendly dashboards for parametrization and usage, and can be optimized to run in mobile environments, i.e., on everyone's individual smartphone
Schedule a call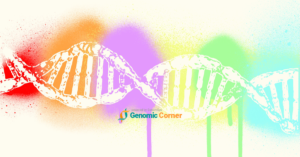 Gen coder Eu project
The GenCoder project aims at implementing the first prototype of MPEG-G compliant encoder and decoder for efficient compression, storage, transport and analysis of genome sequencing data
Efficient Genomic Tools
GenomSys is collaborating with VItal-IT, the High Performance Computing center of the Swiss Institute of Bioinformatics, and the EPFL on a project that plans the development of the technology for a new generation of tools and devices providing efficient compression, storage, transport and manipulation of genomic data. The new technology will be the backbone of a class of products conceived to implement genomic applications with new features for data access and handling as well as with a dramatic reduction of storage costs supporting transfer from sequencing facilities to storage and/or analysis sites.
MPEG-G powered analysis
In collaboration with the Carl R. Woese Institute for Genomic Biology at the University of Illinois Urbana Champaign, GenomSys is developing the first version of the popular toolkit developed by the Broad Institute which is able to process compressed MPEG-G bitstreams.
Go to website
MEGAPIPELINE
MEGAPIPELINE is developing a tool suite of ISO/IEC 23092 (MPEG-G) compliant software applications providing compression, storage, transport and manipulation of genomic data. The developed software components are integrated in genome analysis pipelines to enable new processing features, a reduction of storage costs and data streaming capabilities to connect sequencing facilities to storage or analysis sites.
Go to website