Accelerating personal genomics

by providing an open standard platform
to enable scalable and

secure genomic 2.0 applications

.
(based on the only ISO genomic standard, which we significantly contributed to shape)
Our history
GenomSys is a Swiss health software company aiming at accelerating genomics and precision medicine by providing innovative digital-age applications for genomic data processing and analyses.
Founded in 2016 by a group of experienced engineers and bioinformaticians under the leadership of Claudio Alberti, our CTO, the company is a pioneer in the development of open standards for genomic data storage and processing and in the implementation of compliant software and tools for its effective application.
GenomSys led and substantially contributed to the development and publication in 2020 of the new and only ISO standard for genomic data (ISO/IEC 23092 MPEG-G, "the MP3 equivalent for genomic data"), fostering innovation and interoperability.
More recently, GenomSys developed a software toolkit (GenomSys MPEG-G Tool Kit), enabling everyone to benefit from the new standard and an intuitive germline analysis platform (GenomSys Variant Analyzer) for genomic labs, both CE-marked IVD MD.
We also developed an innovative smartphone app (GenomYou) for individuals to store their own genomic data in their smartphones and connect to genomic labs for additional analyses or avail of genetic counseling, leveraging the power of mobile and connecting with our business partners around the world.
Our solutions reduce overall costs (storage needs -70%), speed data transmission, and analyses, facilitate data re-use, assure privacy and guarantee quality and robustness. Swiss-level safe, ISO-13485 quality certified.
GenomSys is headquartered in the Swiss Health Valley, at the center of a hub of technology and genomic innovation around the Ecole Polytechnique Fédérale de Lausanne and the Swiss Genome Center, and has an additional office and scientific center in Ticino, an emerging hub for innovation in biotechnology and digital developments in the south of Switzerland.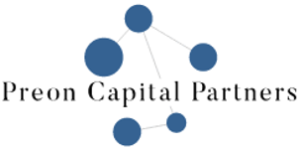 Preon Capital Partners
Based in Geneva since 2014, Preon Capital Partners is the family office of one of the most successful business angels in Europe and operates as an independent asset manager and financial advisory company. Our family office is a well-known provider of seed and early-stage venture capital. The company invests mainly in equity with a particular focus in technology startups that try to anticipate future global trends.
Dolby Family Ventures
Based in San Francisco, Dolby Family Ventures is an early stage venture capital firm that invests globally in three broad sectors: information technology, biotechnology, and breakthrough innovation companies driving the convergence between digital technologies and healthcare.   Our Life Sciences investing practice is exclusively focused on Neurodegeneration, targeting disease modifying therapeutics to cure Alzheimer's Disease and novel approaches to treat Clinical Depression.  Our current active portfolio exceeds 50 companies, with focused themes outside of biotech including Aerospace, Augmented Reality, Advanced Digital Signal Processing, Artificial Intelligence, Robotics, Bio Informatics, and Quantum Computing.
Elysia Capital
Elysia Capital is the single Family Office of the Buono-Lopera family based in London and Turin. Sustainable innovation, uniqueness, social well-being, know-how: these are the keywords we seek in the projects we support, as we think that good ideas can really change the world. We believe in the value of know-how, in expertise and in teamwork. Our mission is to turn sustainable projects into great enterprises by investing in their evolution as a means to improve social well-being. Our Company invests mainly in the field of sustainable Innovation, Education, Well-being, Arts and Culture.
Club degli investitori
Club degli Investitori is the most active business angel network in Italy. Started in Turin in 2008 by four entrepreneurs, Club degli Investitori represents today a novel model of investing in Italy. More than 170 member investors invested with 16 million Euro on a portfolio of 25 companies and completed 3 exits. In 2018, Club degli Investitori invested more than 3 million Euros, with a goal of 5 million euros in 2019.
Pygar
Based in Turin and founded in 2018, Pygar is Michele Denegri's investment company.
Pygar has been set up in order to carry on Finde's last 20 years of investment experience and philosophy, truly representing its operational evolution.
Pygar exclusively invests its own capitals, guaranteeing outstanding flexibility in the choice of investment opportunities and long term support.