Our Vision
Enabling personalized
medicine for you
Our DNA is unique and it is the most precious thing we have. GenomSys wants everyone to protect it and leverage it to truly enjoy personalized medicine to his/her own uniqueness.
Thanks to the innovative technologies developed by our engineers and bio-informaticians, today everybody can access their own genomic data, store it safely in their smartphone, order analyses, read the results and share them with their doctor.
A true digital revolution which makes personalized medicine accessible to everyone.
Our history
Founded in 2016 by a group of experienced engineers and bio-informaticians under the leadership of Claudio Alberti, our CTO, GenomSys is a Swiss company developing state-of-the-art technology and services for the efficient analysis and secure management of genomic information.
The company is a pioneer in the development of open standards for genomic data storage and processing – it led the process of standardization of ISO/IEC 23092 (MPEG-G) – and in the implementation of compliant software and tools for its effective application.  
In October 2019, GenomSys secured a CHF9.3 million Series A funding to take the development of the company to the next stage.
In September 2020, Alessio Ascari, visionary entrepreneur and advisor in digital health, took the helm of the company as CEO to lead the new phase of innovation in true personalized genomic and personalized medicine. GenomSys is now enabling a new generation of secure, personal, and convenient solutions for managing and analyzing DNA, leveraging the benefits of MPEG-G, to simplify and democratize the usage of genomic information for diagnostics, pharmacogenomics, and above all personalized treatments.
GenomSys headquarters are in the Swiss Health Valley, at the center of a hub of technology and genomic innovation around the research centers of the Ecole Polytechnique Fédérale de Lausanne and the Swiss Genome Center. The company recently opened an additional scientific center in Ticino, an emerging hub for innovation in biotechnology and digital developments in the south of Switzerland.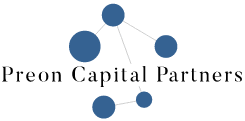 Preon Capital Partners
Based in Geneva since 2014, Preon Capital Partners is the family office of one of the most successful business angels in Europe and operates as an independent asset manager and financial advisory company. Our family office is a well known provider of seed and early-stage venture capital. The company invests mainly in equity with a particular focus in technology startups that try to anticipate future global trends.

Club degli investitori
Club degli Investitori is the most active business angel network in Italy. Started in Turin in 2008 by four entrepreneurs, Club degli Investitori represents today a novel model of investing in Italy. More than 170 member investors invested with 16 million Euro on a portfolio of 25 companies and completed 3 exits. In 2018, Club degli Investitori invested more than 3 million Euros, with a goal of 5 million euros in 2019.