Learn more about Angelo's recap of 2021 at GenomSys and his outlook for 2022 for himself and the company through the following quick questions:
Hi Angelo and a happy New Year to you

. What was your most outstanding achievement at GenomSys in 2021?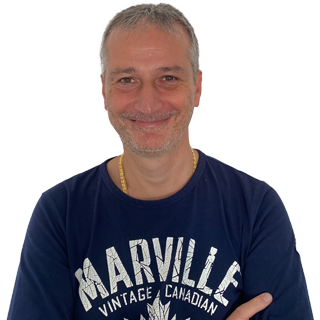 From my point of view, our most significant achievement was being able to release a functional and certified product in a very short time: GenomSys Variant Analyzer. Another important achievement that I have seen is the evolution of such a positive team spirit and the intense and supportive collaboration between the different groups. For me personally I must say that my greatest achievement was that I was able to demonstrate that we have a clear direction and strategy for our products to follow.
What was the most important thing you learned in 2021?
I realized that what sometimes seems impossible to many people, through willpower, hard work, and good planning, makes the impossible possible. GenomSys is a fantastic group of self-fulfilling people, and our working environment and mutual support allow everyone to grow.
What are your expectations for you and/or GenomSys for 2022?
I am happy to work with a group of experts in their sector, open for discussion to make us, the company, and our products better each and every day, and always proactive. I would like to learn even more from them and be able to manage better the critical situations that have sometimes arisen.
If you have any further questions for Angelo or about GenomSys, please feel free to contact us.
Picture: chrisreadingfoto / pixabay