Learn more about Carolina's recap of 2021 at GenomSys and her outlook for 2022 for herself and the company through the following quick questions:
Good morning Carolina and happy New Year

. What was your most outstanding achievement at GenomSys in 2021?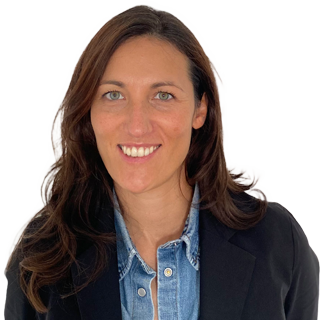 2021 was a challenging year: we have been able to grow up to 20 people, learn faster how to work together and being able to launch our GenomSys Variant Analyzer for professionals and the GenomYou app for individuals. Personally, I was able to learn faster about the exciting genomic market, contribute to the closing of important contracts and start conversations with new prospects.
What was the most important thing you learned in 2021?
Well, I think that my most precious learning for this year was changing attitude and mindset and adapt to a start-up environment. One on the thing that I appreciate more is the steep learning process with new things coming-in every day and improving GenomSys value propositions.
What are your expectations for you and/or GenomSys for 2022?
I expect that GenomSys will start collecting fruits of all the efforts made by the team to develop forward-looking solutions for the management and analyses of genomic data. I'm sure that our value proposition focused on faster upload/smaller storage space data and CE-marked software for Whole Exome Sequencing applications (will also be compliant with the new IVDR regulation) will address current and upcoming markets and customers' needs. Having customers engaged and satisfied with GenomSys solutions will be the best achievement for 2022.
If you have any further questions for Carolina or about GenomSys, please feel free to contact us.
Picture: chrisreadingfoto / pixabay