Learn more about Lorella's recap of 2021 at GenomSys and her outlook for 2022 for herself and the company through the following quick questions:
Happy New Year and good morning Lorella

. What was your most outstanding achievement at GenomSys in 2021?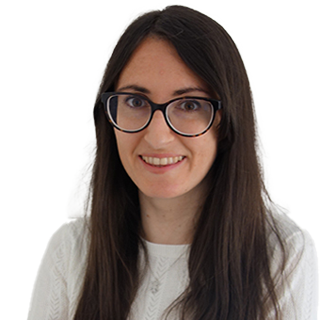 I think the most outstanding achievement for GenomSys is that from starting as a start-up, in 2021, it has become a real company with a good and solid group of employees, where each one is highly specialized in their own field. My significant personal achievement was quickly learning the ropes of the genomic industry and better understanding how to collaborate with my coworkers. In my opinion, we have come a long way, building a great team that is genuinely able to make personalized medicine a reality.
What was the most important thing you learned in 2021?
The most important thing that I learned was how to work and collaborate while being at distance due to the COVID situation and as we are located at two different offices, one in Lugano and one in Lausanne. At first, it seemed easy only to use emails, phone calls, or videoconferences, but indeed for many tasks, especially for a young start-up with lots of new members over last year, the personal interaction in the offices was missing. But what can I say? We also managed to beat the circumstances and achieve so much: The launch of GenomSys Variant Analyzer and GenomSys MPEG-G Codec Suite, as well as the successful company certification.
What are your expectations for you and/or GenomSys for 2022?
Regarding GenomSys, I look forward to seeing the new version of GenomSys Variant Analyzer launched, which promises to have many powerful and useful features. Regarding my personal expectations: I want to learn and improve my knowledge as usual, because I'm very curious and I want to be at my best in my field.
If you have any further questions for Lorella or about GenomSys, please feel free to contact us.
Picture: chrisreadingfoto / pixabay