Learn more about Alexandre's recap of 2021 at GenomSys and his outlook for 2022 for himself and the company through the following quick questions:
Good
morning and happy New Year

Alexandre. What was your most outstanding achievement at GenomSys in 2021?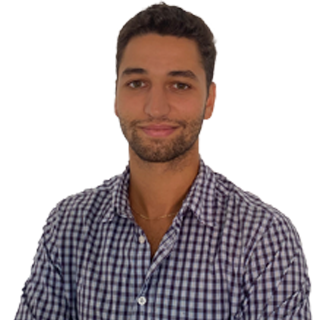 Apart from our amazing mission, one of the reasons I joined GenomSys is also to be part of a very interoperable and demanding environment.
We started from the ground up (actually, we started from MPEG-G codecs, which is already a big achievement) and have had a year to build up a finished version of our concept using our MPEG-G technology. To me, it is a double-edge situation: if we can't deliver or deliver too late, we fail. On the other hand, when we succeed, we reap incredible satisfaction both from a personal and a team point of view. We brought – each of us individually – our unique set of skills, patched them with what was necessary to learn on the fly to keep the steam going. Now the train is already in motion! My most amazing achievement to me was to be able to fit in and to deliver my part while trusting my teammates were doing the same.
What was the most important thing you learned in 2021?
The following is a continuum of my previous answer. When I joined, we did not board an already rolling and thriving startup. We had some of the cogs (MPEGG codecs), the train had yet to be built and assembled. Though it seems obvious saying that everybody brought a different piece to the machine, being part of it actually confirmed it. It emphasized on the importance of the team: each one has been a key component of the whole process: from the hidden parts of the engine with codecs, nativized bioinformatic tools, pipelines, web and mobile development, server management, testing, commercialization, marketing, and standing for our product, quality, HR management. Everyone had the opportunity to appreciate the very interdependence between every cog, which is a very humbling process. The most important thing I learned or at least reinforced in 2021 is teamwork and humility.
What are your expectations for you and/or GenomSys for 2022?
Well, we have our main product GenomSys Variant Analyzer up and running. I expect 2022 to be the year of finetuning our solutions, adding more analysis and generalizing their usage, and their user-friendliness on all fronts:
On the professional side, research analysis with GenomSys Variant Analyzer web solution,
For individuals further developing our GenomYou app and
Extending the support to more bioinformatic tools.
To me, 2022 is showtime!
If you have any further questions for Alexandre or about GenomSys, please feel free to contact us.
Picture: chrisreadingfoto / pixabay