Learn more about Juan's recap of 2021 at GenomSys and his outlook for 2022 for himself and the company through the following quick questions:
Good morning Juan and happy New Year

. What was your most outstanding achievement at GenomSys in 2021?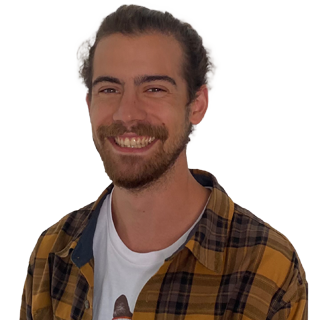 This year at GenomSys, together with the bioinformatics and engineering teams, we have created an entire genomic analysis pipeline from scratch running natively in the new genomic standard MPEG-G. Having found ways to implement MPEG-G in GenomSys Variant Analyzer has been the silver lining of this year.
What was the most important thing you learned in 2021?
In 2021 I learned many things about the process of turning an analysis pipeline meant for research-use-only into a clinical-grade tool. I was not very familiar how software development happens in the biotech industry at its most advanced level, and it has been an amazing learning trip so far. I really look forward to what 2022 will bring.
What are your expectations for you and/or GenomSys for 2022?
In the coming 2022, I want to keep working on expanding the features and types of analysis that GenomSys Variant Analyzer can do. As for GenomSys, I expect we will be able to interact more closely with customers and start collecting the fruits of all the effort we have put in during 2021. In addition, It will be great to see how the advantages of the MPEG-G standard are going to be received in the clinical world.
If you have any further questions for Juan or about GenomSys, please feel free to contact us.
Picture: chrisreadingfoto / pixabay