Learn more about Nicolo's recap of 2021 at GenomSys and his outlook for 2022 for himself and the company through the following quick questions:
Good morning Nicolo and a happy New Year to you

. What was your most outstanding achievement at GenomSys in 2021?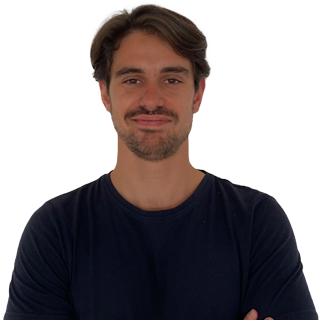 2021 was an important year for GenomSys; we launched two different products: GenomSys Variant Analyzer and GenomSys MPEG-G Codec Suite, both CE-marked and fully compatible for clinical use. As well did we make good progress on our revolutionary GenomYou app. My most significant achievement was to be part of the team that achieved all of that in so little time and work together with such great colleagues to make it even possible.
What was the most important thing you learned in 2021?
In 2021, I started working at GenomSys. Diving into a new job sector is never easy; you have to adapt yourself to a new environment, learn quickly and always keep up. It was challenging but, at the same time, an exciting period where I learned a lot and grew.
Last but not least, I had the opportunity to approach the genomics field, which turned out to be very interesting how our genes and DNA – that "little" molecule – can be such a source of information affecting our everyday lives fascinates me.
What are your expectations for you and/or GenomSys for 2022?
During 2021 we achieved the tremendous beforementioned results even though it was a tough and challenging year for several reasons, e.g., the ongoing COVID-19 pandemic, an almost entirely new team (>50% of the employees joined in 2021), as well as the regular startup pressure.
I think that 2022 will be an important year for GenomSys, full of opportunities. I am looking forward to seeing customers start using our solutions and their feedback. We genuinely want to make personalized medicine a reality by pushing genomics to a new era.
If you have any further questions for Nicolo or about GenomSys, please feel free to contact us.
Picture: chrisreadingfoto / pixabay